Buying Or Selling a Home?
When you're ready to commit to making one of the most important investments most of us make in life, trust your home to a home inspector that is dedicated to providing the best home inspection possible.
We are here to assist you in making an informed decision about your home purchase, or this listing of your home. We are dedicated, and focused on delivering a high level of expertise to our customers. We have extensive knowledge, experience, and dedication.
We provide comprehensive home inspections for buyers just like you. Be sure that you aren't buying a  "money pit" and protect your future.
Want to sell your home faster and for more money? A pre-listing (seller) inspection can help you address issues before your home goes on the market.
Experience You Can Trust
Since 1996, General Home Inspections has performed thousands of home inspections in Rochester, MN and the surrounding area.
Inspector Mike Stahler is a graduate of the University of Wisconsin – Platteville and has worked for nearly 15 years as a Professional Engineer providing project management, design and inspection services. In addition, Michael works in the remodeling and new construction trades.
Michael applies his knowledge, technical, and communication skills providing piece of mind in your home buying experience.
Michael lives in the Pine Island area with his wife and five children.
ASHI Certified Home Inspector
When it comes to home inspections, ASHI knows the trade. The American Society of Home Inspectors is the world's oldest home inspector association and has thousands of members.
ASHI was the first, and has continued to be a leader in the industry. ASHI's entrance exam heralded as the most difficult in the industry, with a large percentage of home inspectors not ever being able to pass it and become full members.
We are full members, and we do this because we want to bring you the best home inspection possible.
Rochester MN Home Inspections
We provide detailed and thorough home inspections in the greater Rochester MN area.
These areas include: Rochester, Genoa, Douglas, Salem Corners, Byron, Rock Dell, Eyota, Stewartville, Pleasant Grove, High Forest, and more!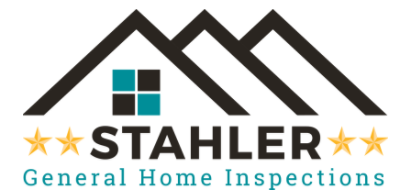 Please contact us with any questions or to schedule your home inspection